Kutnia is an exciting lifestyle brand with many timeless and affordable luxury items in its womenswear, homeware and accessories collections.
Supporting the slow fashion notion, Kutnia collections contain premium quality unique design pieces which you can treasure a life time.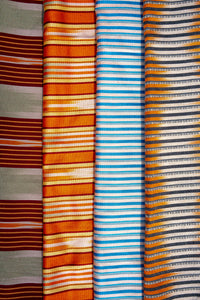 The vibrant and affluent city of
Gaziantep, home to Kutnia, has been an important trading hub in the Silk Road for centuries.
Gaziantep developed its differentiating and unique weaving techniques,
as early as 16th century, adding more value to the precious Kutnu; a semi-silk fabric with colourful silk warps and cotton wefts.
With a vision to bridge the past and present through
careful research and study of ages old manufacturing tradition of Gaziantep,
Kutnia's journey started in 2017.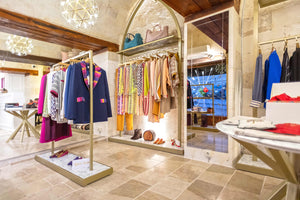 Pouring our minds and hearts into Kutnia project, we managed to turn this imperilled heritage fabric into a luxurious and versatile material whilst keeping its traditional DNA intact. 
Using the inspiration from this newly improved authentic material and its homeland, our passionate design team have created a wide range of exclusive
products for our customers to cherish every day.
Today, we are a successful
upmarket lifestyle brand, sold over multiple countries. Proudly inducing luxury,
style and fun to many wardrobes and households across the world.
Julide Konukoglu is the visionary founder of Kutnia who made it her goal to preserve, and protect the ancient craft of Kutnu weaving - whilst also updating this precious fabric to make it suitable for everyday use.

Kutnia now employs a local workforce of around 100, ranging from older craftsmen for whom making kutnu fabric was an important part of their heritage, to younger generations, who are now learning a profession of real artistic and cultural value.

The result is a semi-handwoven, heritage-fusion fabric which remains true to the historic DNA of kutnu – made available by Kutnia to a discerning international audience – with a luxurious lifestyle range which includes, soft furnishing, accessories and women's wear.

By cleverly adapting this traditional fabric for modern uses, the Kutnia brand has become a roaring success.